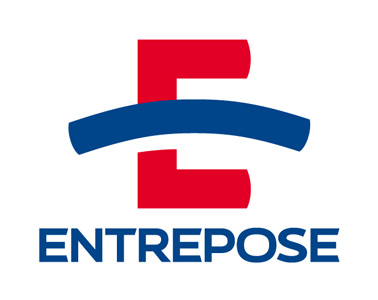 Chef de projet F/H
Realization, work, project management
EA-2019-37553
Algiers, Algiers Province
Permanent contract
Masters
Expérience: Over 3 years
Le Groupe ENTREPOSE est un entrepreneur international qui conçoit, réalise et opère des infrastructures de production de transport et de stockage pour l'industrie pétrolière et gazière ainsi que pour les autres sources d'énergie.
Entrepose Algérie, dont le siège social est à Alger, est une filiale de la direction opérationnelle EIN du Groupe Entrepose et réalise des projets clé en main principalement dans le secteur des hydrocarbures et de l'énergie.
EIN recherche actuellement un Chef de Projet dont la mission principale sera de manager le(s) projet(s) et atteindre les objectifs contractuels dans les meilleures conditions de sécurité, de qualité, de coûts et de délais.
Plus particulièrement vos missions seront de :
- Collecter et vérifier les documents et informations nécessaires au lancement des travaux (Contrat ou ODS, Plans, etc.) ;
Planifier les travaux à réaliser conformément aux engagements contractuels du (ou des) chantier (s) ;
- Elaborer le plan d'exécution du projet (études, achats, transport, construction, commissioning)
- Elaborer le planning détaillé d'exécution du projet (ressources, chemins critiques)
- Gérer les différentes ressources sur les chantiers : humaines, matérielles et financières ;
- Veiller au dimensionnement, à la préparation et à l'installation des bases de vie et bases logistiques ;
- Superviser les recrutements ;
- Gérer les procédures légales et réglementaire du chantier (déclarations Impôt, CNAS, Registres légaux, etc.) ;
- Elaborer et proposer les objectifs de production selon le budget prévisionnel, et les évaluer périodiquement ;
- Veiller à l'application sur les chantiers du Système de Management de la Qualité ainsi que des règles de sécurité ;
- Assurer l'interface avec les clients et partenaires ;
- Organiser la communication entre les différents acteurs du projet (clients, fournisseurs, sous-traitants, administration, …)
- Établir les attachements et s'assurer de leur transmission ;
Préparer les claims contractuels en coordination avec son équipe
Profil :
Ingénieur d'état ou équivalent vous disposez d'une expérience de 5 ans minimum dans un poste similaire dans une entreprise à dimension internationale du secteur « Oil & Gas » ou de la construction.
Qualité :
·         Capacités d'analyse et de synthèse                                    
·         Leadership et management d'équipe
·         Maîtrise des logiciels de gestion de projet
·         Capacités de communication                                             
Langues : Français et Anglais courant. La connaissance de l'arabe sera un plus.
Entity:
Entrepose International Network is an operational division of the ENTREPOSE Group (VINCI). Building on its local roots to decline, closer to the ground, its global approach to energy business, Entrepose is present and active in more than thirty countries through perennial locations or operations. This unique experience on the market is based on a real approach of proximity with its customers but also its suppliers and the communities in which the group intervenes. Entrepose International Network's role is therefore to support the outreach activity of the historical subsidiaries in Algeria and Nigeria as well as to host and develop new subsidiaries such as Intech in Brazil. This network develops and strengthens the synergies between the various brands and offers customers all of our expertise worldwide.