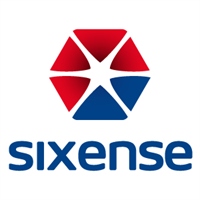 Project Manager (HS2 - UK) F/H
Realisation, travaux, conduite de projets
Project Manager ( HS2 - UK )-57336
Birmingham, Angleterre
Contrat à durée indéterminée
Supérieur à 8 ans
22/11/2021
SIXENSE, as a subsidiary of Vinci Construction, is an International Group that has a worldwide turnover of € 100 million and employs 900 people in 20 countries. Sixense provides digital services and solutions specializing in infrastructure, soil and the environment in order to understand, analyze, anticipate and optimize our client's investments.
SIXENSE principal mission is to provide support to designers, builders, operators and infrastructure owners in order to successfully overcome three main challenges facing them: construction project management, asset management, risk management.
JOB DESCRIPTON:
SIXENSE Northern Europe is seeking to appoint a Project Manager for his N1-N2 Monitoring contract
Based in the Birmingham area, you oversee all phases of the process, making sure the project is completed on time and within scope and budget.
This role works closely with Main Contractors and Engineers to adapt our services to the site progress. Other duties include the following: 
o   Take accountability and responsibility for all operational aspects of the business including health, safety, quality systems and environmental matters
o   Promote policies and processes
o   Manage the labor schedule and oversee details. Provide leadership to maximize the potential of the company and individuals
o   Relation with third parties, asking and answering questions as needed
o   Perform negotiations with partners, suppliers and subcontractors
o   Process change orders
o   Optimize financial results and submit reports
REQUIRED SKILLS:
We are seeking proven experiences in high-level project management (P&L, teams, contracts, clients, safety, …). You will have a strong awareness of the civil engineering world with a digital appetite.
You are able to:
-          Work in a networking environment with several stakeholders
-          Lead business successes and lead the growth of the business units
-          Represent the Company
-          Analyze and solve problems
-          Negotiate contracts
-           
This job also requires soft-skills:
-          Good listening and communication skills
-          Leadership, proactivity, gravitas
-          Interest in technology and innovation
-          Develop/reinforce a team spirit