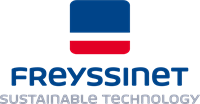 Concrete and structure Inspector - Belgique F/H
Ingenierie, etudes, methodes
2021-57172
Brussels Capital
Contrat à durée indéterminée
Bac +5
Supérieur à 3 ans
29/10/2021
Gamaco is an autonomous engineering office with a strong team of engineers and draftsmen, specialized in complex structures. With over 30 years of expertise as design office, we developed significant experience in the calculation and design of reinforced and prestressed concrete structures, silos and tanks, buildings and structures, seismic/dynamic design.
As Concrete and Structure Inspector, you are the driving force behind a variety of investigations that cover the entire spectrum from concrete inspection to remedial advice. As a specialised leader, you know how to connect the right people with our customers, within our team and with our partners. At the same time, you complement the investigation with your own expertise. Your work will largely consist of the following:
·         Understanding the client's needs.
·         Drawing up and budgeting inspection and research proposals and acquiring assignments.
·         Managing the order and quotation book and monitoring budgets.
·         Carrying out and coordinating inspection activities.
·         Supervising the safe execution of inspection activities.
·         Coordinating our inspectors, structural engineers and specialist partners.
·         Summarise the inspection results in a clear report with an effective repair advice.
·         Expanding and maintaining relationships with our clients.
Required competences:
·         Fluent in English and French and/or Dutch is a bonus
·         Autonomous,
·         Organized,
·         Rigorous,
·         Attentive to customers and their requests.