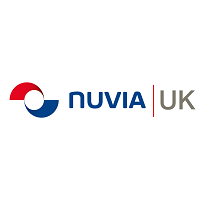 Mechanical Transportation & Package Specialist
Ingenierie, etudes, methodes
2021-57052
Chilton, Oxfordshire, Angleterre
Contrat à durée indéterminée
Bac +4
18/01/2022
Senior Specialist (Transport Packaging) Role Overview:
The Senior Specialist is principally a hands-on design and licensing/assessment documentation based role with a degree of team leadership. The Senior Specialist can be responsible for delivering a package of work within a project. You will have frequent liaison with other disciplines in the engineering team, inspectors, sites and within the client. Senior Specialists are the main interface between Container Approvals Manager and hands-on design & licensing engineers.
Senior Specialists at Nuvia are expected to be in the established stages of their career development but with a good number of years delivering engineering and licensing solutions.
Key responsibilities of a Nuvia Senior Specialist:
·         Development of designs to satisfy technical specifications and requirements.
·         Prepare supporting design calculations to substantiation of designs.
·         Check design calculations of designers and other engineers within the team
·         Actively contribute to design & safety reviews (Risk Assessments & HAZOP's) from technical standpoint
·         Preparation of technical specifications in liaison with client and project team
·         Produce design documentation throughout the design process including scope of works, method statements, risk assessments, technical files and other technical documentation to comply with design standards, safety legislation/regulatory requirements and those of the client
·         Prepare installation, commissioning and operating documents
·         Planning & allocation of workload to members of design team in order to deliver packages of work
·         Management of sub-contractors providing niche services to the design.
·         Responsible for managing the quality of the output of their team or their own deliverables.
·         Responsible for adherence to internal procedures and external codes, standards and directives.
·         Possible responsible for managing project packages that are sub-contracted to third parties.
·         Creating designs that are compliant with safety regulations (e.g. CDM and CE marking).
·         Ensure safety of working environment via design.
Position of the Senior Specialist within the organisation:
·         Reporting to Container Approvals Manager, Managing Consultant
·         Often managing a small team of specialists or design engineers.
·         Interaction with engineers and specialists of other disciplines, both internal and external
·         Supervises Nuvia support staff in delivery of work packages.
Ideally you will have the following qualifications, skills, experience and attributes…
Essential:
·         Delivered nuclear waste package documentation/designs to IAEA SSR-6
·         A recognised engineering qualification such as HNC / HND / Degree.
·         >5 Years' experience in the role of design in a nuclear environment, or other equivalent highly regulated industry.
·         Good knowledge of detail design and detailed drawing production within a high tech industry environment.
·         Ability to working to tight deadlines & a strong team player attitude.
·         Proven track record of successfully delivering design solutions.
·         Concept through to commissioning experience (full lifecycle).
·         Good understanding of Statutory and safety Regulations and their appropriate utilisation.
·         Proven track record within a project environment with strong organisational and interpersonal skills.
·         Good customer/client liaison skills and good commercial awareness.
·         Demonstrable competence gained in a design delivery position.
·         Knowledge of generic mechanical principle such as forces, stresses, materials selection & design principles
For this specific opportunity, the following attributes are desirable:
·         Assisting the Container Approvals Manager or Nominated engineer to deliver a concept/detail design of transport package, and ensuring design intent implemented at manufacturer
·         Checking of Concept and Manufacturing drawings
·         Production of and checking of structural calculations to recognized codes such as ISO 13001, ASME Boiler & Pressure Vessel Code, BS 2573, Eurocode, PD5500
·         Production of and checking of technical documentation including operating, handling and maintenance instructions.
·         Client interaction through weekly dial ins and regular face to face meetings
·         Willing to travel to within the UK and potentially internationally to attend client design meetings and to manufacturer's site
·         Membership of a relevant Institution (e.g. IMechE; IET; IED). Otherwise Nuvia have a program in place to mentor in order to achieve chartership
Beneficial experience
·         Worked within a manufacturing environment, design, testing and commissioning of bespoke equipment within a regulated industry.
·         Production of Manufacturing drawings
·         Witness testing of load and pressure testing, helium leak testing and factory acceptance testing.
·         Responding to manufacturing TQ's, concessions and repair procedures.
·         Quality assurance checking of documentation material certification and quality plans.
·         Knowledge of transport regulations (IAEA SSR-6) production of Package Design Safety Reports
·         Appreciation of Shielding design
·         Appreciation of Finite Element Analysis
·         Appreciation of Criticality assessment
Pourquoi nous rejoindre ?
Working for us:
Have you got energy, confidence and enthusiasm? Would you like to work for a dynamic international Company? If so, Nuvia offers a wide range of career opportunities for the right people who can help us to achieve our vision: to be recognised as the world class provider of whole life solutions to the nuclear industry's most complex technical challenges, from new build, through operations to decommissioning.  
Nuvia have a diverse engineering team including several specialist teams, these include
·         Engineering analysis – Design support using ANSYS and LS-DYNA.
·         Nuclear waste transport package team
·         Piping engineering team
·         HVAC engineering team
A successful applicant can develop as a general engineer supporting our wide portfolio of projects or could work within one of our specialist teams depending on past experience and career development aspirations.
Sports and recreation: Nuvia are a based on the Harwell innovation campus and are active in campus sports. Nuvia field teams in the campus rounders, cricket and football competitions and also enter into the Vinci 5 aside football competition. There are many cyclists at Nuvia and there is a regular well attended charity cycle ride between our Dorset office and Manchester office. 
Benefits: Nuvia offers a competitive pension scheme, health care, Vinci share scheme, cycle to work schemes as well as other benefits.