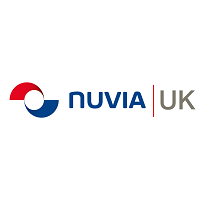 Radiation Protection Adviser
Exploitation, maintenance
2021-57055
Chilton, England
Contrat à durée indéterminée
Bac +4
07/12/2021
Nuvia Limited operates a diverse and successful radiation protection business. Our customers include most organisations working in the UK nuclear industry as well as a large number of non-nuclear companies and public bodies, ranging from small industrial users with a few closed sources, to Government Departments using a wide range of x-ray and gamma scanning and detection equipment throughout the UK. 
This is an exciting opportunity for a radiation protection professional to join our business and work with our team of radiation protection specialists providing services and advice to a wide variety of clients. The successful candidate will make visits to customers, advising on and assisting with regulatory compliance and implementation of effective safety management programmes for work with ionising radiations as required. Following a period of training, they will also be expected to join the Nuvia Radiation Emergency Response Officer on-call team.
Working as part of a team delivering radiation protection services to a wide range of clients, advising on and assisting with regulatory compliance and implementation of effective safety management programmes for work with ionising radiations. The following are areas that the successful candidate can expect to support as part of your role:
Technical:
Planning and conducting Radiation Protection Adviser visits at customer sites, reporting the findings of the visits both verbally on site and later in writing, and making recommendations for actions and improvements to the customer.
Providing expert radiation protection advice to nuclear projects ranging from nuclear new build, plant life extension, decommissioning and land remediation.  This may include the design of new nuclear facilities.
Undertaking safety examinations of newly installed equipment capable of emitting ionising radiation including the assessment of radiation levels, and the standard and suitability of controls and radiation safety equipment.
Providing radiation protection advice on the safe storage, transport and disposal of radioactive materials.
Encouraging a culture of innovation; identifying/developing proposals to improve the quality of service, efficiency of service and value for money in customer delivery.
Radiation Protection Training
Preparing training materials, lecturing and leading practical exercises on radiation training courses customised for either a particular use of ionising radiation or for the needs of one specific customer.
Mentoring/coaching trainee RPAs.
Emergency Response
Following a period of training the successful candidate will provide specialist support as a member of the Nuvia Radiation Emergency Response Officer team.  This will require joining the on-call rota.
Professional development
Pursuing a programme of continuous professional development to maintain RPA Certification and any relevant professional registration or statutory requirements.
Essential Skills
Educated to degree level in a science subject or other related discipline, with either a post graduate specialist qualification in Radiation Protection, or equivalent background in health physics with practical experience within the nuclear/RP industry.
A certificate of competence as an RPA under a HSE approved assessing body (e.g. RPA2000), or the ability to apply for such a certificate in the near future.
Desirable Skills
Certification as a Radioactive Waste Adviser (RWA), or ability to apply for such a certificate in the future.
Technical Experience
Essential
Demonstrable experience of interpreting and providing advice on complying with legislative requirements associated with nuclear and/or radiation operations (e.g. IRR17, REPPIR, EPR16).
Demonstrable experience of providing operational health physics advice within industry.
Experience of conducting, reviewing and communicating radiation risk assessments.
Evidence of providing training in radiation protection to spec
Memberships
Membership of the Society of Radiological Protection.
Main Contacts and Relationships
The successful candidate will have daily contact with both internal and external customers.  They will work closely with other members of the Nuvia RPA team and liaise with the wider business as necessary.  
Working conditions
The role will be based at Nuvia's Harwell office but will require travel to/working at remote customer sites undertaking RPA visits and training.  
The successful candidate must be willing to travel to customer sites in the UK.
The successful candidate will also be required to join the Nuvia Radiation Emergency Response Officer (RERO) team following a period of training.
Pourquoi nous rejoindre ?
Subsidiary of VINCI Construction, and division of the world-leading VINCI Group, NUVIA is an international company that operates world-wide on highly regulated and sensitive industrial sites, and has done for decades. We have been involved in
all the major nuclear projects in the world thanks to our solid and historical expertise.
Today, NUVIA is a key-partner for highly demanding industries that place regulatory requirements and safety at the top of their priorities. Our clients can also count on NUVIA for cutting-edge support services and solutions. With three ranges of NUVIATech products, NUVIA is a leading designer and supplier of sophisticated radiation protection and detection instruments, as valuable in Healthcare, protection, as in radioactivity geolocation...