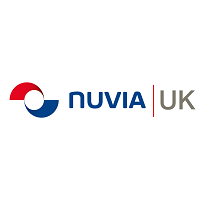 HVAC Senior Engineer
Ingenierie, etudes, methodes
2021-56832
Hendred, England
Contrat à durée indéterminée
Secondaire
21/10/2021
Description: A vacancy has arisen for a Senior HVAC Engineer within the team based at Harwell.
All about us:
Nuvia is a leading international engineering, project management and services provider to the highly regulated nuclear, defence, oil & gas, and science & research industries. Our expertise has been developed over many years and is backed up by a highly trained, committed workforce and a wide range of specialist resources.
Senior HVAC Engineer Role overview:
To deliver customer requirements for engineering design / nuclear engineering in terms of cost, programme and quality through the management of a small team of engineers working either on a project or projects principally associated with their engineering discipline.
Key responsibilities as a Senior HVAC Engineer…
Technical Consultancy
Project Management including quality, progress and cost control including documentation.
Sales Support and Customer care
Responsible for managing subcontracts
Prepare supporting "bespoke" calculations
Checking designs and calculations prepared by others.
Preparation of design installation, commissioning and operating documents
Position of the Senior HVAC Engineer within the organisation:
Reports to Chief Engineer, Team Leader or Department manager
Normally supervises a design or project team of up to 5 engineering staff, although the team may be supplemented by staff from elsewhere.
Responsible for the allocation of work and managing quality, progress and cost of the work carried out within the project
Responsible for managing project subcontracts
Ideally you will have the following skills, experience and attributes…
Essential: 
Experience within the Nuclear industry.
Demonstrable competence in a design/delivery position within a project-based environment.
Understanding of design requirements to support nuclear safety cases. 
Experience of managing sub-contracts. 
Knowledge of safety regulations including CDM.
Experience of checking design documentation including drawings and supporting calculations
Desirable:
Experience in the preparation of tender documentation.
Experience in the preparation of design estimates, resource plans and programmes
Pourquoi nous rejoindre ?
Have you got energy, confidence and enthusiasm? Would you like to work for a dynamic international Company? If so, Nuvia offers a wide range of career opportunities for the right people who can help us to achieve our vision: to be recognised as the world class provider of whole life solutions to the nuclear industry's most complex technical challenges, from new build, through operations to decommissioning.