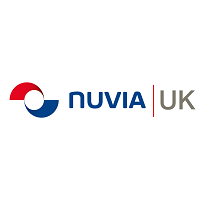 Senior Stress Engineer
Ingenierie, etudes, methodes
2021-56835
South West
Contrat à durée indéterminée
Bac +4
18/01/2022
Senior Stress Engineer Role
A vacancy has arisen for a Senior Stress Engineer within the Analysis Team based at either our Risley, Warrington office or our Harwell, Oxfordshire office.
The Stress Analysis team is part of the Consultancy business unit within Nuvia UK supporting external customers as well as internal design projects. We have ambitions to significantly grow our capability in 2022 and are looking to recruit a high calibre team that can enable us to pursue new opportunities.
We are looking for a focused, enthusiastic, and skilled Senior Engineer to join the Analysis Team and integrate with project design teams as required.
You will be delivering finite element solutions and manual calculations to support design and installation consultancy projects for internal and external clients.
Senior Stress Engineers are responsible for a complete package of work or complete analysis projects. You will be responsible for checking and approval of deliverables as well as ensuring that industry standards and quality procedures are met.
The Senior Engineer is a fundamental role in achieving this. You may have valued experience in providing technical leadership, delivering profitable consultancy projects which meet customer expectations.
Key responsibilities as a Senior Stress Engineer
Working in the Nuvia Analysis Team you will be responsible for...
Carrying out FE analysis and hand calculations for consultancy projects for the substantiation of designs
Supervise and coordinate small teams where required and be responsible for the output of others
Creating analysis reports, technical requirements, plans and estimates
Ensure tasks are carried out to the required scope and budget constraints
Checking calculations and analysis by other engineers
Managing small to medium size analysis projects
Developing junior engineers or subcontractors through task supervision
Position of Senior Engineers within the organisation
Responsible for defining and managing quality, progress, and cost of the work undertaken
Responsible for managing project subcontracts
Regularly interacts with clients and managers of other engineering disciplines
Essential
A passion for engineering and problem solving, with an excellent grasp of mechanical concepts and all types of loading, stress and failure.
Expertise in hand and FEA calculations and either ANSYS, CAESAR II, LS-DYNA, Hyperworks,
Good understanding of Industry and Regulatory codes and standards,
Demonstrable performance in technical leadership, delivery within time and budget constraints, rigor and commitment to customer requirements, desire to improve our business, development/supervision of other engineers,
Excellent written and verbal communication skills in client-facing roles, to present results and formal analysis reports, adapting styles as appropriate,
Aptitude for working creatively within multi-disciplinary project teams, integrating stress analysis into the design process.
First or upper second-class degree in a relevant mechanical subject.

Desirable
Experience in the nuclear sector
Experience of the wider design process, ability to develop technical deliverables such as drawings and specs outside of analysis work, with broad experience of: requirements, drawing production, materials, and manufacturing methods.
A good understanding of Inventor & AutoCAD of general 3D design tools,
Knowledge of analytical principles and methods related to Piping, Seismic, Blast.
Thermal or fluid as well as structures.
Fluency in using the following codes: BS EN 1990 series (Robot), BS 5950, BS EN 13001, PD 5500 Pressure Vessels, BS EN 13445, BS EN 13480, ASME III & VIII, ANSI B31.3 or B31.1,
CEng / Member of a relevant institution (IMechE or IET).
Pourquoi nous rejoindre ?
Part of VINCI Group, NUVIA is a nuclear specialist consultancy with nuclear industry roots of 60+ years, providing trusted solutions in programmes, EPC, field services, technical services, consulting, and innovative technology for nuclear/hazardous environments.
Nuvia provides Engineering, Products, and Services across the whole lifecycle of nuclear projects. Our services are provided to commercial clients, government bodies and international agencies, which is made possible due to our worldwide network of resources, including Europe's largest private-sector health physics team. Nuvia offers full Engineering, Procurement, Construction (EPC) solutions and has experience of some of the most complex and technically challenging engineering projects in the world.
Benefits include:
25 Days Annual Leave increasing at service milestones
Option to buy and sell leave
Flexible & Hybrid Working Available 
Private medical insurance after 1 year
Share scheme after 6 months
Plus, we have an array of local benefits depending on where you are based due to partnerships and wellbeing initiatives that enable our employees to have a great work-life balance.
We are an equal opportunity employer and value diversity at Nuvia. Recognised by the ECITB, award winners for 'Supporting ED&I in Engineering Construction' (2021).