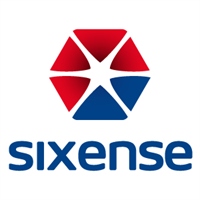 VIE - PROJECT ENGINEER (LONDON) F/H
Realisation, travaux, conduite de projets
VIE - PROJECT ENGINEER -56348
Londres, Angleterre
VIE
Bac +3
06/10/2021
Sixense, filiale de Vinci Construction, est un groupe d'excellence mondial dans les services, l'ingénierie et les solutions numériques dédiés à la construction et infrastructures. Cette offre combinée permet de surveiller, analyser, prévoir et optimiser la construction et la gestion du patrimoine. La vocation de Sixense est d'aider ses clients à faire face aux leurs enjeux opérationnels dans les domaines de la sécurité, la qualité et l'optimisation de leurs opérations.


Main Purpose of Job:

·         To assist the Project Manager in successful delivery of awarded projects.
·         To assist in the preparation of paperwork for projects including Method Statements, Risk Assessments etc, and review prior to submission to the client.
·         To assist in the planning of site installations and other activities.
·         To attend project sites regularly to monitor project progress and supervise the work.
·         To ensure a safe system of work and maintain health and safety documentation and risk assessments.
·         To carry out Health and Safety inspections.
·         To be a pro-active point of contact for client communication.
·         To assist in the procurement and ordering of equipment and materials.
·         To assist in preparing documentation for monthly valuations of the work.
·         To report any site accidents/near misses on site to Health and Safety Manager, Project Manager and Operations Manager.

 Project Engineer tasks:
·       To assist the Project Manager to deliver projects in line with company operational and commercial targets.
·       Assist with project manager tasks including organisation and ongoing coordination of resources, subcontracts and preparation of paperwork and reports for the various phases of a project.
·       Review, plan and implement the technical requirements for different stages of the work.
·       Assist the Project Manager with the management of Health and Safety on projects and promote continuous improvement.
·       Assist the Project Manager to maintain control of costs and manage commercial and contractual aspects of projects including applications for payment, accounting and change management, with assistance from the QS.
·       Compile effective reports on progress, quality, programme, health & safety KPI's.
·       Engage effectively with the full company project support structure.
·       Act as a client point of contact and focus on ensuring client satisfaction.
Unique Responsibilities of Position:
·      Pre-project commencement 'kick-off' meetings and site attendance.
·      Preparation of project documents including Method Statements, Risk Assessments.
·      Review requirements and prepare programme of works and organise resources
·      Carry out site audits
Knowledge and Experience Required:

·       Degree qualified (or similar) in a survey / civil engineering / construction related field
·       A keen intertest in working in the surveying or construction industry
·       Good communication skills.
·       Good I.T. skills including working knowledge of Microsoft Office
·       Keen to learn new skills.
English (at least C1 level)