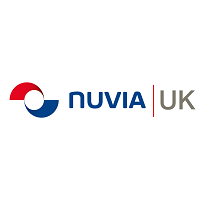 Sales Manager (Consultancy)
Etudes de prix, commercial
2021-57752
Risley, England
Contrat à durée indéterminée
Bac +4
19/11/2021
Purpose of the Role:
Following the successes over the past few years since the launch of the NuviaTech brand, Nuvia UK now required an additional Sales Manager to enhance our ability to meet market needs for products in the UK. Reporting into the Products & Innovation Director, Nuvia are looking for someone who can not only take on the 'business as usual' of selling the instrument range but can also spot and develop opportunities for development of new products and services to offer our clients to help them solve their problems. The role will be mainly UK based with ad-hoc support offered to the wider Nuvia Group supporting marketing events, exhibitions and training events.
Key Responsibilities of the Role
Identify, develop, and maintain key client contacts
Identify and develop opportunities to maximise sales of NuviaTech Instruments products
Looking to identify and develop new products and services
Liaise with other business units and projects to promote NuviaTech Instruments
Write and develop quotations, proposals, major tenders and services arrangements
Act as a main point of contact for clients from enquiry to delivery
Act as point of contact to enable servicing, repairs, and maintenance of product range
Skills and Experience required for the Sales Manager position
Essential:
Strong track record of products and services sales in a technical business to business environment
Ability to build and maintain internal and external relationships
Experience in creating and developing Company Strategy Documents e.g. marketing material, Business Plans
Previously identified and developed new product and service offerings
Self-motivated in order to hit business KPI's
Liaise with other departments to achieve an end goal
High level of commercial understanding
Quality and service driven attitude
Writing and developing quotations, proposals and tenders
High level Account Management experience
Desirable:
Willingness to travel nationally and internationally.
Sales or Business Development experience within the UK defence, CBRN or medical markets for nuclear radiometric equipment.
A full UK national driving licence
Qualifications:
Degree qualified or related work experience within Science or Engineering
Pourquoi nous rejoindre ?
Products & Innovation is the newest business line within Nuvia UK tasked with growing the sales of NuviaTech Instruments into the UK Nuclear, Defence, Medical and CBRN markets, and supporting our broader innovation, research, and development aspirations.
About NuviaTech Instruments:
NuviaTech Instruments is Nuvia's range of instrumentation based around radiation measurement and detection covering our standard and tailored measurement solutions. NuviaTech Instruments are produced by one of Nuvia Group's instrument specialist companies, based in Germany, Czech Republic and Canada, producing their own products and working together to produce some of the most innovative products in the market. More details about products and markets are available at http://www.nuviatech-instruments.com
Working for Us:
Would you like to work for a well-recognised international Company? If so, Nuvia offers a wide range of career opportunities for the right people who can help us to achieve our vision: to be recognised as the world class provider of whole life solutions to the nuclear industry's most complex technical challenges, from new build, through operations to decommissioning.