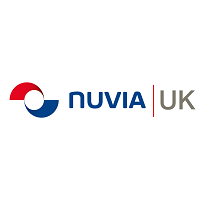 Senior Project Engineer
Realisation, travaux, conduite de projets
2021-57051
North West
Contrat à durée indéterminée
Bac +4
18/01/2022
Deputy ModuCon Product Manager/Senior Project Engineer Responsibilities:
With support from the ModuCon Product Manager (MPM), generate designs and solutions for temporary containment systems.

Works with the MPM, suppliers and customers to generate proposals for containment solutions.
Performs non-routine and complex assignments involving planning and managing a project of relatively limited scope or a portion of a larger and more-diverse project.
Prepares, or directs preparation and modification of, reports, specifications, drawings, plans, schedules, environmental impact studies etc.
Follow company QMS standards and procedures while delivering projects and ensure others follow them in the production of all deliverables.
Ensure coordination with and between all Nuvia business and support functions to produce the required deliverables.
Assist in monitoring and reporting on the progress and financial performance of the works including the application of KPIs and their analysis.
Be involved in the safe delivery of project scope and compliance with all SHE requirements.
Ensure project changes are properly recorded and processed by the application of company change control procedure.
Communicate professionally, effectively and clearly both verbally and in writing.
Ensure the MPM/Business Manager (BM) is fully informed of the assigned package / project status and of any shortfalls or potential shortfalls as they arise or become apparent.
Ensure coordination and delivery of subcontract and implementation works as required by the MPM/BM.


The Deputy ModuCon Product Manager/Senior Project Engineer will have the following skills, qualifications, experience and attributes…

Essential:
Engineering, or other technical/science based, degree or HNC/HND level qualification with some experience.
Direct and demonstrable experience of involvement in the provision and management of engineering projects.
Knowledge of planning and project control methods and analysis.
A background gained in a technical environment working for clients from across the industry.
A background gained in a technical environment working for clients from across the industry.
Good understanding of project management tools and their appropriate utilisation.
Excellent skills in the use of Project Management related software.
Flexibility to manage the construction phase on site working to construction methods and procedures.

Desirable:
Experience of containment systems and in particular ModuCon.
Project Management experience delivering different forms of contract.
Relevant Qualifications
Specialist Features of the role:
Training and development of experience in modular containment and ModuCon will be provided as part of this role.
In most cases the projects will be undertaken for a client on a Nuclear Licensed Site where strict observance of extremely prescriptive working practices is required.
Must be familiar with the principle that Nuvia projects must take account
Pourquoi nous rejoindre ?
Have you got energy, confidence and enthusiasm? Would you like to work for a dynamic international Company? If so, Nuvia offers a wide range of career opportunities for the right people who can help us to achieve our vision: to be recognised as the world class provider of whole life solutions to the nuclear industry's most complex technical challenges, from new build, through operations to decommissioning