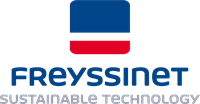 Project Site Manager - Ruppur Bangladesh F/H
Realisation, travaux, conduite de projets
2021-57272
Ruppur Diār, Râjshâhî
Contrat à durée indéterminée
Bac +5
Supérieur à 8 ans
03/11/2021
FREYSSINET (7 800 employees - www.freyssinet.com), a subsidiary of VINCI (a Major Construction Group), has wide expertise in construction, repair, reinforcement and maintenance of structures.
We look for a Project Site Manager for a major project on a site based  in Ruppur, Bangladesh.
The work consists of overlooking major post-tensioning operations for two (2) nuclear reactor units.
On this project, the works, specific to accesses, methods, preparation of dedicated equipment and implementation of large and complex post tensioning cables, are carried out by Freyssinet, with its own labour and staff, under the supervision of our Client company ASE.
Our onsite staff include but is not limited to Production Management, QSE, HR, ADMIN and logistics.
The current amount of the project is approximately 50 M USD.
The term of the project is 2024, therefore a long term assignment (2 years) is sought.
The successful candidate will manage the smooth execution of the project on site, managing all aspects of Safety, Quality, Technical Methods, Program, HR, Subcontract Management  and Client Relationship..
Supporting the offsite Project Manager in Budget Control and Finance Management will be a plus.
At least 10 year experience in a similar function on Major Projects
Strong and effective leadership skills
Familiar with health, safety, environment and quality requirements on major construction projects.
Able to understand contractual requirements
Fluent in English
An understanding of French and/or Russian will be an added asset