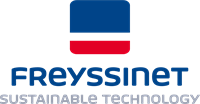 Senior Project Engineer
Realisation, travaux, conduite de projets
SA PE -49487
South Australia
Contrat à durée indéterminée
Bac +4
Experience: Supérieur à 3 ans
Date: 11/02/2021
The position of Senior Project Engineer, is accountable for managing allocated projects to ensure zero harm, quality, on-time delivery, customer satisfaction and profitability.  This position has leadership accountabilities for the performance of direct reports and other resources required to deliver project outcomes. The Senior Project Engineer generally reports to the Construction Manager.
With project work across different sectors including transport, marine, industrial, and mining, you will be exposed to an exciting variety of projects in different locations which will require you to have the versatility to work in both urban and regional locations at times.
Primary accountabilities:
The development, review and management of project plans encompassing all elements of project delivery including OH&S, Quality & Environment.
Proactive leadership and management of safety performance, standards and risk; compliance with all statutory, governance and regulatory requirements.
Acting as the lead representative on projects, being comfortable working with a higher level of autonomy, exercising judgement and applying years of project experience to client, commercial and technical complexity.
Demonstrating a higher level of technical engineering knowledge and experience in proposing solutions to engineering challenges and sustaining credibility with client stakeholders.
Administration of contracts, management of commercial risk in accordance with the DOA, EOT, contract variations, etc.
Providing leadership, guidance and mentoring to the Project Engineers,Supervisors and junior members of the team, helping them deliver the job and develop their careers at the same time.
Foreseeing, managing and mitigating risks and issues that may affect safety, schedule, quality and cost.  Escalating these risks and issues as required.
Complete, oversee or delegate assigned project tasks in accordance with the company protocols.
Procurement, negotiation and management of required project resources including: labor, materials, equipment, suppliers and  sub-contractors;
Close out assigned projects via granting of final completion, including securing of any retentions or bank guarantees and completion of the End of Project Reports;

Qualification:
Degree in Engineering
ACA (Australian) Corrosion qualifications will be an added value
Skills & Experience:
Minimum 7-8 years Engineering experience
Preferable experience in remedial engineering projects (eg. Concrete/ Steel remediation, Protective Coatings, Grout Injection, Cathodic Protection, Joint Sealing etc )
Strong commercial and contractual acumen.
Excellent written and verbal communication and ability to build rapport with peers, subcontractors and suppliers.
Have a genuine desire to make a difference, challenge the status quo and contribute towards continuous improvement in an organisation that prides themselves on being different.

This is an Adelaide based role
RELOCATION PACKAGES CAN BE OFFERED to interstate applicants.
Pourquoi nous rejoindre ?
About the business

Freyssinet Australia Pty Ltd is a multifaceted specialist contractor providing innovative solutions for remediation, post-tensioning and specialist civil engineering. A member of the Soletanche Freyssinet and Vinci Groups, we have an unrivalled reputation in specialised civil engineering across the soils, structures and nuclear sectors. We have local branches in all states and are present in 100 countries around the world.