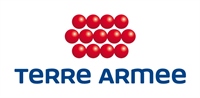 Operations Manager - South Africa F/H
Realisation, travaux, conduite de projets
2021-57111
Vosburg, Northern Cape
Contrat à durée indéterminée
Bac +5
Supérieur à 8 ans
28/10/2021
Terre Armée Group (900 employees in 20 country BUs - €240M turnover) has forged an unrivalled level of expertise and experience in reinforced backfill applications and soil-structure interaction. Our technical solutions are defined by three functions corresponding to the purpose of the structure to be designed: Retain / Cross / Protect
Our intervention fields are diversified with the road, rail, industry, mining, environment or water civil engineering.
We are looking for our South Africa subsidiary, Reinforced Earth South Africa (Pty), an Operations Manager responsible for overseeing the daily contractual aspects related to our activities. The ideal candidate, with suitable qualifications, needs to have a good knowledge of the Southern African contracting environment and be willing to travel throughout Africa to our contract job sites.
ROLES and RESPONSIBILITIES

Provide design, technical, constructability and logistical inputs to the tender team.
Project planning (schedules): work breakdown structure, activity lists, material lists, resources, and durations. Both high-level and in-depth.
Involved with proposals, tenders, contract (agreement) reviews and negotiations, and ensure compliance to all contractual obligations and deliverables.
Scope management and change (variations) management.
Internal review of basic and detail designs and drawings, as well as constructability reviews.
Manage and co-ordinate information flow and communication between team members: design, procurement, financial, operations and company administration.
Keep track of team activities, workloads, deadlines and milestones and provide support.
Manage all interface/interactions, and communication with contractors/clients.
Facilitate project kick-off meetings with contractors/clients.
Generate and compile technical, informative, and descriptive information (specifications, standards, method/scope statements, codes, guidelines).
Provide ongoing design, technical and advisory site support.
Check all work conforms to design, specification, and QA/QC requirements.
Conduct on-site training, presentations, workshops, and methodology discussions.
Conduct site visits, meetings, inspections, investigations, and reporting.
Select/Engineered Backfill Material review/assessment and reporting.
Oversee and manage production, procurement, manufacturing, and supply of material to site.
Conduct final inspections, punching/snags, completions, signoffs and handovers (or
commissioning).

PROJECT MANAGEMENT DUTIES
Plan, organise and manage the delivery of the design, drawings, materials and services for allocated projects in accordance with the Management Procedures
Supervise, guide, advise, train and coach the Project Coordinators, and Site Supervisors allocated to you
Assist and advise the Project Team in the preparation of proposals and tenders on allocated projects
Assist and advise the Project Team in negotiating contracts for allocated projects
Read, underst
Ideally the candidate must have:
·         BSc Construction Management Degree (or Civil Engineer Degree)
·         10+ Years' experience in contract / construction management
·         Fluent in Afrikaans and English
·         Valid SA Driver's License